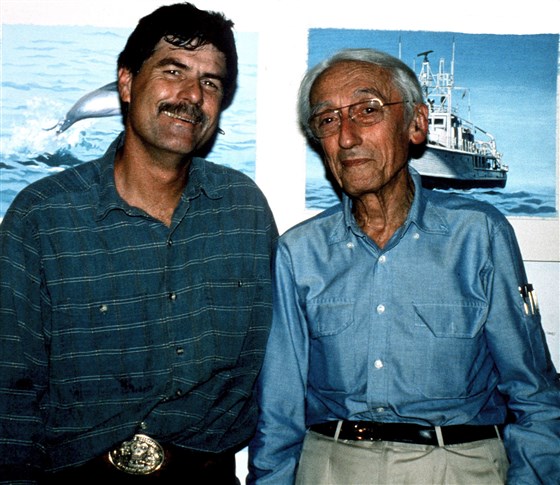 Steve uses adventure to challenge youths to pursue life enhancing goals: Dedicated to Preventing Bullying, Suicide, & Drug Abuse
Program Titles
Steve led the most extensive great white shark research project ever launched.
Extreme: On Living in the Intensity of the Moment
Youth Program Dedicated to Drug Prevention
Drugs & alcohol are amongst the top killers of teenagers in America.
Adventures with dolphins, humpback whales orcas
Teen suicide is the #1 killer of youth & #3 is unintentional poisoning, which is drug overdose
Stephen Lee Arrington dealing with youth issues, leadership, and team building. Stephen Arrington, chief diver & expedition leader for Captain Jacques Cousteau. "Hope that never Surrenders" "High on Adventure"
"Four words he never forgot, "With dreams begins responsibility."
But first he had to overcome a huge obstacle…  He joined the Navy and served four tours in the Vietnam Conflict. He was the chief of Bomb Disposal Team 11, where he participated in top-secret operations and with the CIA.
He worked with the Secret Service to protect heads of state, and led dangerous diving operations throughout the Pacific.
He fell from that rank of heroes because of Marijuana.
His 7th book is about how he became a defendant in the John DeLorean case, AKA the "Drug Trial of the Century."
In prison, he became chief engineer of Inmate Fire Company #52. He left the prison 17 times driving a fire engine to save lives and led the response to save two crew members when a B-1A bomber crashed in the desert.
After prison, he earned the Red Cross' highest award for lifesaving signed by President Ronald Reagan.
Stephen Arrington is an award-winning author who has been featured on many on many national networks.
Stephen Arrington hosted, "High on Adventure," on the University Broadcasting Network, which
aired four times a week for two years to 110 countries via satellite and cable.
It then was picked up by multiple television networks and continues to air nationally today.
Stephen Arrington has spoken at over 3,300 public school assemblies in 49 states, at universities, colleges,
conventions, 100's of churches, and for many national youth organizations.
"Steve is a powerful speaker with a compelling message,"  Chancellor
Environmental Education, "We have repeatedly scheduled Steve, who is an incredible and effective speaker, for the public schools
for over a decade.
Steve's story is a whirlwind of adventure and criminal intrigue. He uses dramatic multimedia of his diving with great white sharks, humpback whales,
orcas, dolphins, and swimming with lava underwater.
He then spices his presentations with stories about FBI and DEA agents, smugglers, hit men, and
inmates to teach about life's tougher choices.
Image to right, he is inside the world's 1st plastic shark cage with a 17 ½' great white in close attendance.
He has produced a number of award-winning documentaries that deal with critical youth and adult issues.
"Dust to Dreams," won a gold medal at WorldFest, the largest independent film festival in North America.
Steve tailors each presentation to fit the needs of the audience. His are life-changing programs that motivate and inspire people to greater levels of success and happiness.
Books by Stephen Lee Arrington
Book Stephen Lee Arrington for your Event!