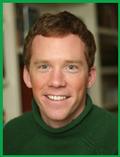 Summit of Success: Cutting edge business concepts, while delivering established organizational messages & goals
Program Titles
Charlie Wittmack is a world-class explorer, and attorney who has been organizing major expeditions for many years.
As an adventurer, Charlie is perhaps best known for surviving a remarkable ascent of Mt. Everest after making two back-to-back summit attempts without food or water during some of the worst weather in the recorded history of the mountain.
In addition to standing atop peaks during dozens of expeditions to the Andes, Alps, Africa, Alaska and Himalaya, Charlie has trekked across East Africa with the Maasai, sailed the Indian Ocean in a handmade boat and traveled 5,400 miles across the United States on a bicycle.
Charlie is also an accomplished open water swimmer, having completed numerous marathon swims around the world, including a attempt to swim the English Channel.
Charlie works with companies across the United States to address a wide variety of unique "Everest" challenges.
Whether your company is managing change, launching a new sales program, developing team effectiveness, implementing a training program, or celebrating a significant achievement.
Charlie is a practicing attorney and trial lawyer.
Charlie serves clients ranging in size from large multi-national corporations to individually owned start-ups, assisting them with transitions through a huge variety of challenges, ranging from complex litigation matters to mergers and acquisitions.
Charlie draws on his experiences as an attorney while working directly with companies to customize his presentation to their specific needs in an insightful and professional manner.
Charlie's Summit of Success,  develop employee potential and increase productivity. During his talks, Charlie uses adventure stories and incredible images to inspire and motivate and to provide context for cutting edge business concepts, while delivering established organizational messages and goals.
Certified Continuing Education Provider.
Charlie has been approved to provide continuing education seminars for the following professional designations: (i) medical doctor; (ii) nurse practitioners (iii) registered nurse; (iv) licensed practicing nurse; and (v) certified project manager.
Testimonials
"The best we've ever had."
Customization was incredible – the best I've seen it done. –
"So well customized it was as if he was one of us." –
"So many thought-provoking ideas…the best ever."
Book Charlie Wittmack for your Event!