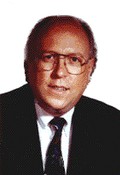 Marketplace of the Mind: Competitive Corporate Positioning & Branding in the Mass-Marketplace
Program Titles
Creating the Client Comfort Zone
How to build strategic advantages through branding of the corporation in the marketplace
Positioning for Key Account Retention
One-to-one Corporate Positioning for Key Account Retention
Getting More For Your Money From Your Advertising Agency
Experiential Branding : Turning Customer Fantasy into Brand Loyalty
Avoiding The Most Common Marketing Mistakes
Opportunities to capitalize on existing customer loyalty are lost during late market entry.
Branding and ROI — Where's the Connection?
D. Wendall Attig: The question is; "How can your company create a position of dominance and loyalty with your customers in a restructured competitive business world?" The answers come from author and speaker, D. Wendal Attig. He's called: "America's Corporate Positioning Expert" and he starts by helping your audience understand how to build strategic advantages through branding of the corporation in the marketplace, and continues through creating the competitive edge by positioning the company one-to-one with clients, to build extreme customer loyalty.
D. Wendal's extensive branding and positioning successes were earned while serving a broad spectrum of industries and clients. His success now continues to build through corporate positioning programs.
His experience and expertise come through in content-rich, interactive, multi-media presentations. His passion, enthusiasm, humor, practical advice and insight continually deliver high ratings from conference attendees. His presentations leave national, regional and local association and corporate audiences with new tools, techniques and understanding.
Now Your Audience Can Learn How to Earn Brand Loyalty and Create
A Competitive Edge Without Cutting The Price of Your Product, Programs or Services!
About experiential marketing–getting the customer "involved" in the transaction, but want to learn how to turn the power of this tool into a competitive advantage for your corporate or product brand.
Now, for the first time, D. Wendal Attig, America's Corporate
Positioning Expert, uncovers how you can put your brand on a
fast track to customer loyalty using experiential branding to
create one of the more cost-effective tactics in your play book.
This cutting edge presentation is loaded with exciting new
examples from large and small companies like: Build-A-Bear,
Bass Pro Shops Big Cedar Lodge, Summit Cleaners Coffee2go,
Fantasy of Flight, Quaker Steak & Lube, Dimmit Cadillac and
more… He'll show you how the experts are doing it, then give you
overview of the planning tools to do it for your company. This
interactive program gets your audience involved in discovering;
The top experiential considerations– you'll get a fresh perspective on how these essential considerations can linkup with your brand strategy and deliver more than simply fun for the client or customer.
How to turn key decision drivers into experiential elements.- – you'll learn first hand how to dissect your customer's behavior and find clues to the ideal experiential elements.
How to discover your customer's fantasy and convert it to cash.–uncover the ideal or "fantasy" experience your target market enjoys about your product / category and how to transition your customer from their fantasy to you.
"This was our best program of the year!"
"The Marketplace of the Mind™was definitely time well spent."
Audience: Advertising and Marketing Professionals
"Your insights on brand positioning were right on target for this group!"
"W-O-W! Those three letters just about sum it all up. What a great
presentation!"
"I have attended many programs and seminars in my 30-year career
and this is one I have to say ranks in the upper echelon. I highly recommend D. Wendal."
D. Wendal is honored to have presented to executives and audience members from the following distinguished companies, organizations and industries:
AC Nielsen
Andersen Consulting
Attorneys Title Insurance Fund, Inc.
American Red Cross
American Gas Association
AgriBank
Allstate Insurance
ATI Technologies
AT&T
AGFA Corporation
AMOCO
American Medical Association
Bayer Corporation
Bell Atlantic
Best Doctors, Inc.
Brooklyn Union Gas
Canadian Kawasaki Motors
Canadian Tire Corporation
Canadian Broadcasting Corporation
Canwest Global Communications
Chiquita Brands International
Centennial Foods
Delta Dental
Eddie Bauer
Gaylord Entertainment
Guaranty National Insurance
Grupo Taca Airlines El Salvador
Hewlett Packard
Hallmark
HBO Brazil
Intuit, Inc.
Kodak
Kohler
Leo Burnett
McGraw Hill
McCormick Advertising
Newsedge Corporation
Ontario Northland Transportation
Commission
Pioneer-Hybrid International
Polaroid
Provident Mutual Life Insurance Company
Pitney Bowes
Pierce Chemical
Red Bull, N.A.
Sprint
Telex Communications
Textron, Inc.
Time, Inc.
Texas Utilities Services
Tribune Media Services
Trojan Battery Company
TruServ Corporation
3M Corporation
US Central Credit Union
Vision Correction Centers
Viking Range Corporation
Xerox
Yahoo!
Zippo
Books by D. Wendall Attig
Book D. Wendall Attig for your Event!